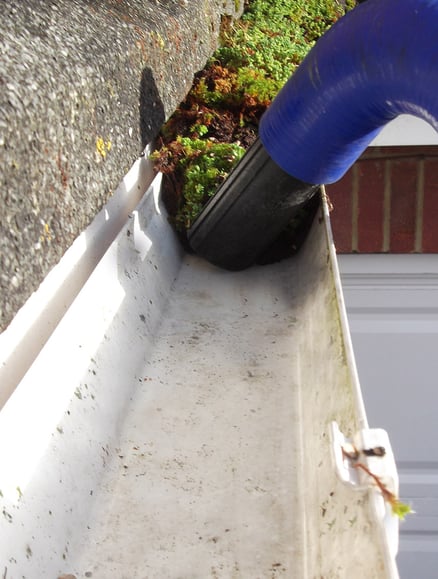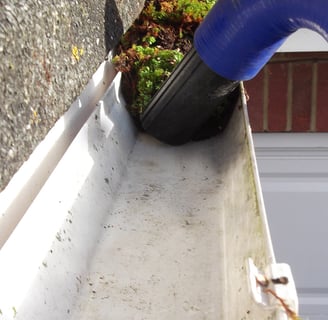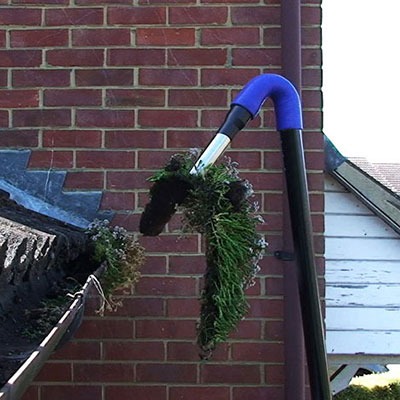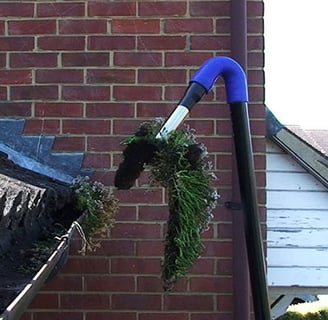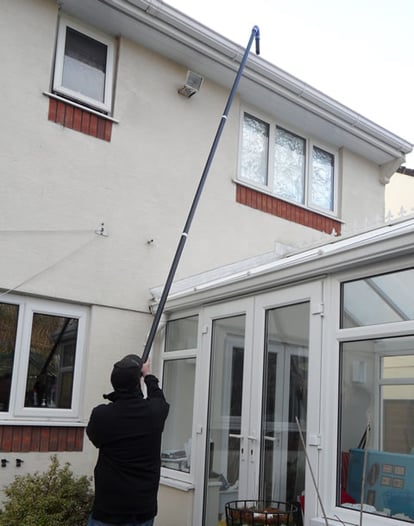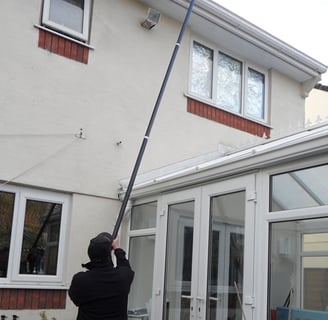 When was the last time you had your guttering checked?
If, like most people, you can't remember, then now might be time to get around to it.

Even though they're "out of sight and out of mind" for the majority of the time, your gutters actually play a huge role in the structural integrity of your house, and keeping them clean is a great way to avoid the potentially costly expense of gutter repairs.

Gutters have one job: to guide rainwater off your roof and straight down the drain. Despite their importance, though, it can be all too easy to forget about them until something goes wrong. If your gutters become clogged or broken, the results can be serious: not only could you end up with structural damage, the resulting damp can cause health issues for you and your family.

Whether you have cast iron, plastic, or pressed steel gutters, they need to be cleaned annually in order to keep them performing properly, and to avoid the need for gutter repairs in the future. Read on to find out more about keeping your gutters well maintained.
What causes damaged or blocked gutters?
When thinking about how to avoid gutter repairs, it's important to remember one simple fact: clean gutters are far less susceptible to damage than blocked gutters.

In fact, the two most common gutter related issues facing homeowners are blockages in the gutter itself, and blockages in the downpipes. These blockages are often caused by debris like fallen leaves, moss, and (in some unfortunate cases) dead animals.

One simple way to tell if you're in need of gutter repairs is to take a step outside while it's raining - if water is running down the side of your house, it's likely that your gutters are blocked.

Leaking gutter joints are another common problem: in fact, leaking gutters are the most common cause of isolated damp in homes across the UK. Leaks can occur when bits of debris get caught in the joints, or simply from general wear and tear. If you're experiencing damp in your property, it's a good idea to check your gutters before you do anything else to see if that's what's causing the problem.

One final sign of damage to look out for is sagging gutters. This can happen when the gutter becomes weighed down by debris and standing water, or when there are rusty screws and faulty brackets. Frequent gutter cleaning can highlight these problems: you'll easily be able to check how sturdy they are by examining the downpipe on the ground, and if anything feels a little loose you can take precautions before any real damage occurs.

Is there a long-term solution to guttering maintenance?
It's recommended that you get your gutters cleaned at least once a year.

​The best time to do this is at the beginning of winter, after the autumn leaves have fallen and before the really bad weather kicks in. This will reduce your chances of experiencing blocked guttering later on in the year, and gives you plenty of time to book in those vital gutter repairs before it gets too wet and windy.

It's also a good idea to do a quick check of your gutters in spring.
Make sure that any large pieces of debris that have blown in over winter are removed, and check that all of the screws are tight and that no brackets are loose.

Gutters can be damaged by heavy snow-fall and high winds, so it's also wise to ensure everything's in order after a spell of particularly bad weather.